Time for Locks Changing!
The security of your family and valuables are essential for peaceful residency – and locks help to keep our lives and these valuables safe. However, may people wonder when and why they need to change the locks of their property. Even when the security of your house has not been compromised, there are a variety of reasons you may need a lock change immediately. Here are a few of them.
Moving into a new home
You can never tell how many copies of your home key the previous occupant made and who may still have the keys. More so, when a house is put up for sale, authorized agents, inspectors, and other personnel can get access to the key. Since any one of these persons could duplicate the key or hold on to an extra key from the lockbox, changing the lock is a great idea so you can have the peace of mind and joy associated with moving into a new home.
Aging
Even if you have been you the sole holder of your key over the years, you may still need a new lock. With time, locks experience wear and tear and such locks can be picked easily or broken. Look out for signs such as rust, tarnish, or call a locksmith to run checks for you to determine if you need a lock replacement.
A break-in
If there was an attempted break-in, changing your lock would be a good idea. Even if they gained access to your apartment through the window or somewhere else, a spare key may have been copied or nabbed in the process. As such, you may be a target in the near future, so a lock change is necessary to make sure of your security before they come knocking again.
Lost or Stolen Keys
Unfortunately, anyone can misplace keys at any time. Even if you have a spare key, you simply cannot feel safe, as you want to be sure that anyone that finds your key cannot gain access to your home. Theft is even more dangerous than losing your keys. When you lose your key, you only presume that someone may have access, but you are sure your keys are in the wrong hands when they are stolen. If you have lost your key or it was stolen, changing the locks immediately is the best idea.
Your keys are with someone
If there was a renovation or some work was done in your apartment, you may have given your key to a service provider. In this case, you can hardly be sure about who has access to your home. A lock change may be necessary.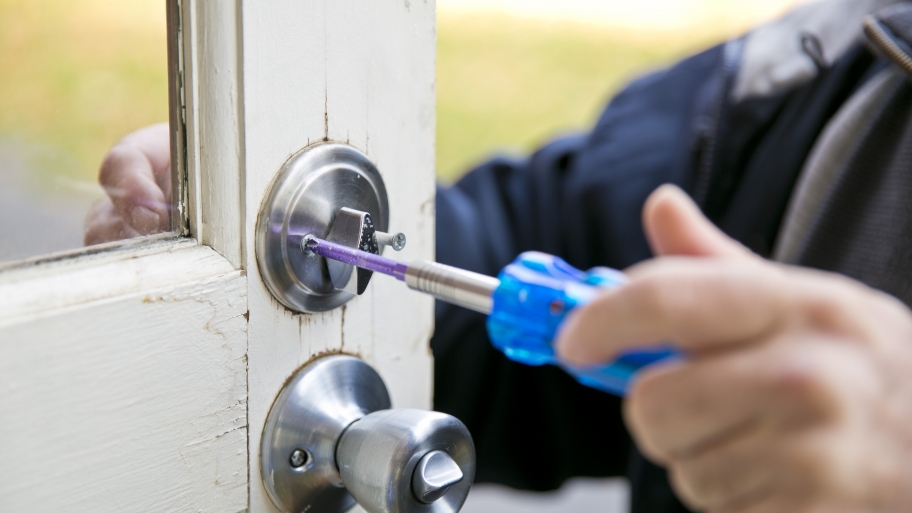 Do you need a lock change?
Has the security of your home been compromised in some way? Gilbert Locksmith 24 is your best choice for all your locksmith needs in Gilbert AZ. We are available 24 hours a day, 7 days a week – and we respond to your call immediately and arrive at your location within 25 minutes. We are your go-to locksmith service at any time you need us. Call us at (480) 621-3934.