When you need locks rekeyed for your home, office, or business, call the rekeying professionals at Gilbert Locksmith 24 for FAST and reliable services. Our skilled and experienced re-key technicians can rekeyed all types of residential and commercial locks quickly and efficiently.
Rekeying your locks instead of installing new locks can save you money and is a relatively simple job compared to a complete lock installation. It's usually a good idea to have locks re-keyed after you move into a new home or business, or anytime you think your security has been compromised.
Call our rekeying professionals for all types of lock and key services 24 hours a day, 7 days a week. We're available after hours, on weekends, early in the morning, and late at night for your convenience!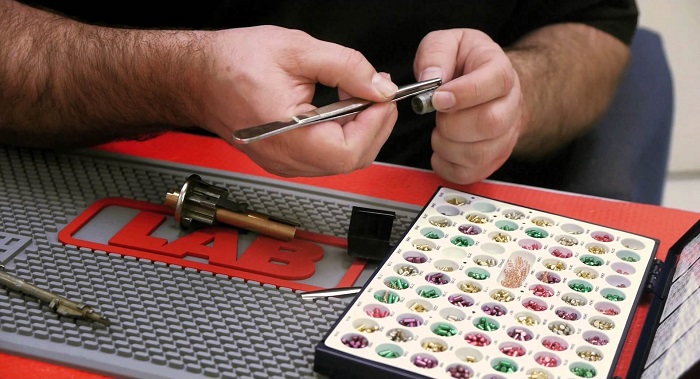 Do you need to rekey your locks? Call Gilbert Locksmith 24!
We offer quick and professional locks rekeying service for residential and commercial locks.
There are several reasons you might need to rekey locks instead of installing a new lock. Most of our customers call us for these types of services when they are moving into a new home or office building. We also get calls from customers who want locks rekeyed after a break-in or an increase in crime in their area. Other reasons to call us for these types of services:
Increase the security of your home, office, business, etc.

Make sure old keys no longer work after an employee has been fired or left the company

Make your car more secure after you lose your car keys or your keys get stolen

After moving into new property, control on who have your keys

Get one key to use for all of your doors 
Gilbert Locksmith 24 offers a wide range of rekeying services for residents and business owners in Gilbert. We service all types and brands of locks, including high security locks and commercial locks. Our technicians will be at your location in 25 minutes or less, GUARANTEED.
Whether you need all of your house locks rekeyed, rekeying service for your business locks, or master key system for your office, you can count on us for high-quality service. We offer:
Rekey service for deadbolts & doorknobs
Commercial locks rekeying
Rekey mailbox locks
Master key system
Rekeying high security locks
Garage door locks and Gate locks rekeying
Rekey locks on new home
Rekey car locks
And More!

We offer rekey locks service in and around Gilbert Arizona including: Mesa, Tempe, Chandler, Apache Junction, Queen Creek. Our locks rekeying service available in Gilbert neighborhoods in zip codes: 85233, 85234, 85249, 85295, 85296, 85297, and 85298.