Rekeying Locks
You probably know about lock change or replacement, but many wonder what rekeying a lock involves. What is a rekey? Does it have any advantages?
What is a Rekey?
Rekeying is a process which involves changing of the components of a lock system to allow a new key function on it. Rekey as a security protocol was the innovative idea of Solomon Andrews, a man from New Jersey. This procedure involves altering the tumbler configuration of the lock system to allow a different key function while the previous key will not. The tumbler configuration of a lock system comprises a series of pins within the lock structure that only locks or unlocks when the correct key is inserted.
Are there Advantages?
Rekeying is a cost-effective, non-laborious security solution. Since the costly lock replacement process is eliminated, it is an easier and cheaper process. Although it is an affordable security solution, it gives homeowners, realtors, and property managers the peace of mind they need for the safety of their family and/or valuables.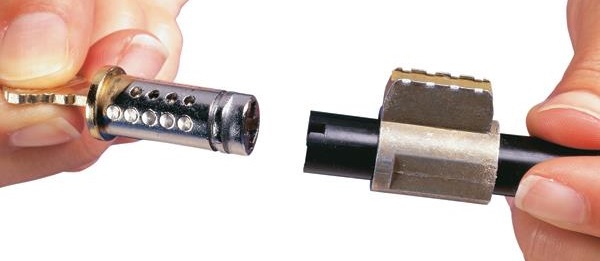 Call Gilbert Locksmith 24 for rekey locks service!
On occasion, we are called when the security of someone in Gilbert has been compromised. At times, a lock replacement may be needed, and sometimes it just requires the adjustment of the pins and/or the tightening of the door hardware. When we are called, our locksmiths conduct an on-site assessment of your house to be sure about the best solution for your security. If a rekey is needed, you can rest assured we conduct the process quickly.
Rekeying your door lock is important because you may have given out lots of your house key over time. Rekeying ensures the locks are changed to function with another key, preventing anyone who might already have your key from gaining access to your home, and making your life easier.
Gilbert Locksmith 24 is your go-to rekey service. Our service is not only pocket-friendly, but fast and professional. We have over a decade of hands-on experience in handling a wide range of lock systems on Gilbert AZ, and as such, we are best placed to provide the solution you need for your security and peace of mind. We are available 24 hours a day, 7 days a week – we work nights, weekends, holidays, and whenever you may need us. Call us at (480) 621-3934 for any questions or solutions you need, or go to our rekey locks service page for more information. We look forward to working with you.